News — Shatford Centre
Posted by Bethany Handfield on
What a treat to be invited to participate in not one but two Dia del los Muertos alters at this annual event at the Shatford Centre in Penticton. I joined up with my Rip Off pals to take on the Pablo Picasso alter and with the lovely ladies of CanwaxWest for Frida Khalo. Everyone did a spectacular job. Here is the Rip Offs' Picasso alter. On this alter I created a double sided "Picasso Heart" with encaustic and mixed media. The wings were made from fabric saturated in wax and reworked with my trusty PanPastel. Here is the darling CanwaxWest Friday...
Posted by Bethany Handfield on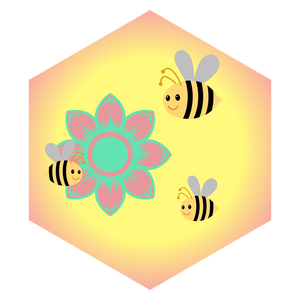 Exploring Encaustic 2016 May 19-23, 2016 (5 Day Class)  Please join me for 5 full days of painting with encaustic. This course is perfect for students of all levels. For those who are new to encaustic it is a full immersion into encaustic painting and techniques. For those who are more experienced it is an opportunity to deepen your practice and refresh your skills. Over the 5 days we will cover: Studio set up and safety Basics of painting and fusing Creating Texture Mixed Media & encaustic Images & encaustic (new version) Studio Day - open time to bring everything...
Posted by Bethany Handfield on
Friends, Fun & Wax! Last weekend was 3 days of encaustic fun. I got to hang with my tribe, meet old friends in person for the first time and learn some new techniques. A banner time was had by all! Friday night was Lake Country artist Angela Hansen's talk "Finding My Voice in Wax: the progression of personal imagery while exploring the encaustic medium". A graduate of Emily Carr and an art teacher for high school and private practice students, Angela shared her journey with us and spoke to the deep connection and meaning that she places into her paintings....
Posted by Bethany Handfield on
Thank You for being part of our Exploring Encaustic family :) Please use this coupon code and get $5 off your next order of $25 or more on our Exploring Encaustic online webstore www.exploringencaustic.com XMAS2014*** (Photocredit: Poppies by Barb Hofer)
Tags:

Art Classes, Bethany Handfield Creative Arts, Christmas, Encaustic, Encaustic Art Classes, Encaustic Art Supplies, Encaustic Medium, Encaustic Painting, encaustic painting card, encaustic painting irons, Encaustic Paintings, Encaustic Wax, Exploring Encaustic, Exploring Encaustic with Bethany, Get Started with Encaustic, irons, Okanagan School of the Arts, painting irons, Quick Guides, Shatford Centre, Waxing Poetic
Posted by Bethany Handfield on
Be sure and mark your calendar for the following dates:   Jan 17 Class @ Leir House Exploring Encaustic:  1 Day Hot Plate as a Palette - Painting on Wood Panel You will learn the basics of hot plate safety, studio set up, melting wax, laying down and fusing wax layers with a heat gun. 8 student maximum - $80    Feb 21 @ Leir House Exploring Encaustic:  Encaustic and Mixed Media Dream Book We will take the basics of working with encaustic and mixed media and create lovely multi-page dream books. 8 student maximum - $80   March 21 @ Leir House Exploring...
Tags:

Art Classes, Bethany Handfield Creative Arts, Encaustic, Encaustic Art Classes, Encaustic Art Supplies, Encaustic Medium, Encaustic Painting, Encaustic Paintings, Encaustic Wax, Exploring Encaustic, Exploring Encaustic with Bethany, Get Started with Encaustic, Okanagan School of the Arts, Shatford Centre
---